"The Brisbane Junior Chamber of Commerce (BJCC) is connecting, educating, and advocating for our future leaders."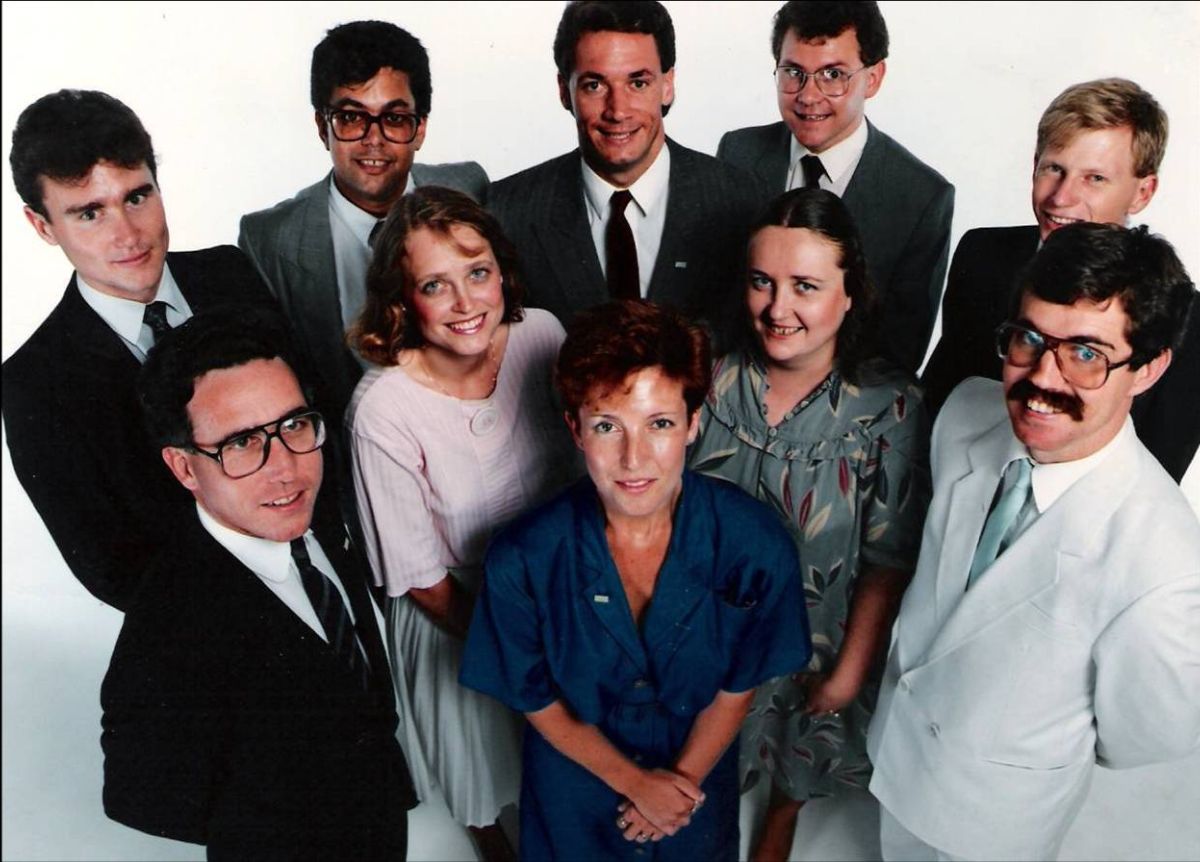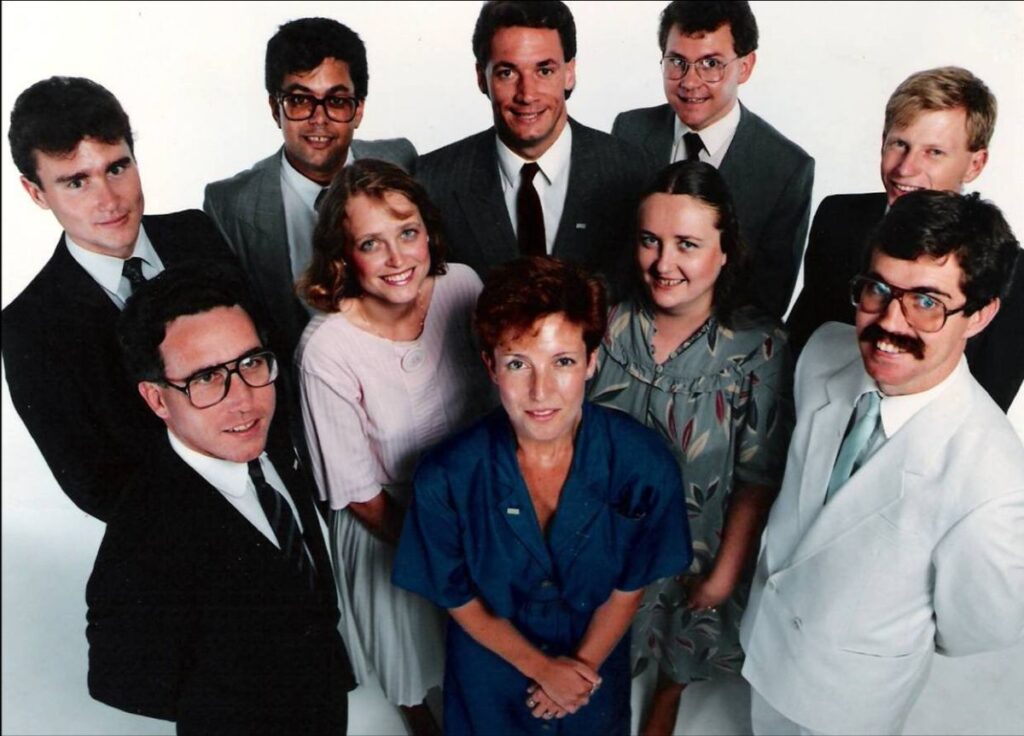 The inaugural 1983 BJCC Executive – Back Row L to R: Bill Jago, Smiley Sansoni, Matt Brannelly, Lionel Cansdale, Russell Postle. Front Row: L to R: John Stitt, Christine Standfast, Terry Cronin, Ray French
How it Started – with an Idea
In 1983, having just entered the work force after University, aged 22, I recogised a need for a forum to connect and nurture the young business community and I approached what was then the Brisbane Chamber of Commerce ( now Commerce Queensland) to request permission to use the name "Brisbane Junior Chamber of Commerce" as this best reflected our intentions. They agreed and I then set out with a small group of friends and built the foundations to what became an organisation that within 10 years had over 400 members in Brisbane. An exceptional outcome , given it was done before emails and social media. Word of mouth and mail were the key marketing mediums. As an innovation project , we identified a need, built a solution, field tested our product, then aggressively and persistently promoted it to the Brisbane business community. Not for 1 year, but for 10.
I then transitioned off the Executive and passed the baton to the next generation. My BJCC experience as well as developing lifelong friendships and skills, taught me invaluable lessons about being entrepreneurial and bringing new ideas to market and the benefits of passion and persistence.
In our early days, meetings were held in the Boardroom of GWA Group until attendees outnumbered the capacity and we moved into commercial function areas such as the Brisbane Club where the sponsoring member was Sir Lew Edwards. So from the beginning, we identified the importance of building support from the Brisbane business community such as the Chairman of GWA, Barry Thornton, an old colleague of my father, Paul.
Over the first 18 months, membership grew, and events were held 3 times a month delivering key opportunities around Professional Development, Leadership and Fellowship.
Some years later, working with a past BJCC member, Greg Walton, we then established the Gold Coast Junior Chamber of Commerce with similar success. There was significant co-promotion and joint attendance to JCC events in the region. Even back then, we recognized the opportunity for Brisbane and Gold Coast people to work together.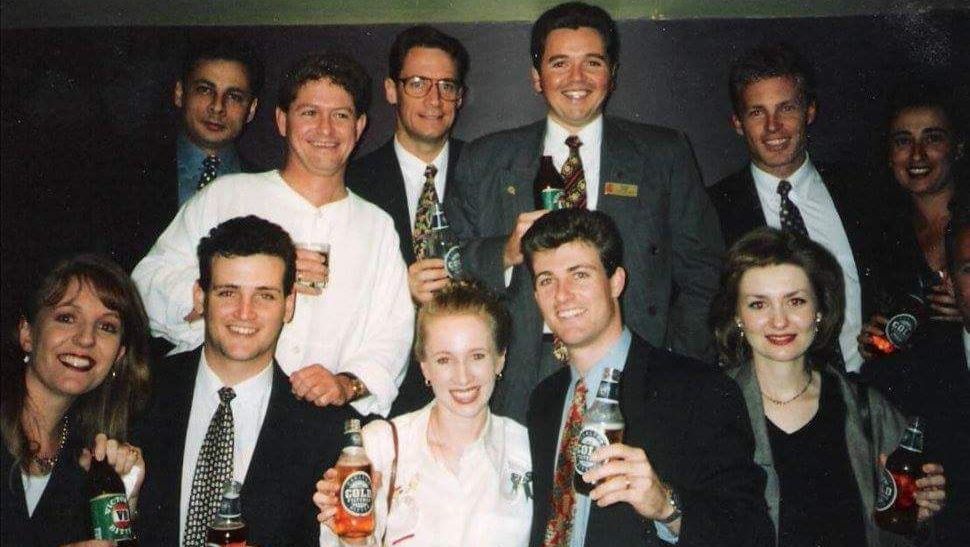 Key Values
The Brisbane Junior Chamber of Commerce (BJCC) was launched in 1983 based on a core value of providing a supportive platform for young professionals, business owners, entrepreneurs and students to develop personally and professionally while building meaningful connections.
The primary goal of the BJCC is to bring together young professionals, business owners & entrepreneurs and students to help them connect and grow with one another. The BJCC has achieved these outcomes by providing an environment for the "young business community" to;
Improve their business, personal and leadership skills
Develop managerial, entrepreneurial and organisational skills
Mix with and meet like-minded young professionals
Work together to build a strong business community in Brisbane
Advocating for change to issues affecting its members.
Re Boot 2013
Sometime around 2010, the BJCC had lost momentum and was closed down. Perhaps because the incumbent committee had "lost their way" and without access to any of the past presidents as a sounding board, thought there was no other option but to close the organization. As the Founding President, I did feel responsible for not remaining in contact and being available to provide some level of support when "things got tough".
In 2013-14, at the request of a young professional working for a client's firm, I set out to recruit and mentor two new committees to reboot the Junior Chamber of Commerce movement in Brisbane and Gold Coast after realising that young professionals and businesspeople still had the same needs they had all those years ago and today, more than ever, young business people are committed to their future success and understand the efforts they need to make to get ahead.
I recruited Jason Andrew and Jake Tiver to become the respective Presidents of the Brisbane and Gold Coast Junior Chambers of Commerce and mentored their recruitment of committees, development of programs and marketing strategies necessary to re active the movements. Both organisations are now flourishing as you can see from their websites.
https://bjcc.com.au/
https://gcjcc.com.au/
Heritage -The BJCC Network
Recognising the heritage that had been created , the Junior Chamber of Commerce movement today has the benefit of calling on a network of past members, presidents and the executive, spanning over almost 40 years which reach every area of business, industry, and government throughout Queensland and Australia.
Past presidents are today captains of industry, presidents of major clubs, founders of charities, running business incubators, international authors and speakers, and only too willing to help and mentor the future business leaders of tomorrow.